Together, we are transforming the world of Innovation management.
TECHIN2B offers a new method and set of tools to manage your all innovation efforts in one place.
Portfolio Management
Connect all the pieces of your portfolio to manage and prioritize all your assets efficiently.
Use evaluation and project templates to save time and effort.
Innovation Radar
Track key players and trends through interactive innovation reports.
Get connected to the millions of patent, startup and market data.
Program Management
Design the whole process with one complete toolkit from ideation to intrapreneurship.
Collaborate with teams and get all insights you need.
Project Management
Store all projects in one place, split tasks into customizable categories.
Connect your project outputs with your portfolio.
Where you can access insights
From Portfolio Management to Data Insights:

manage it all in one place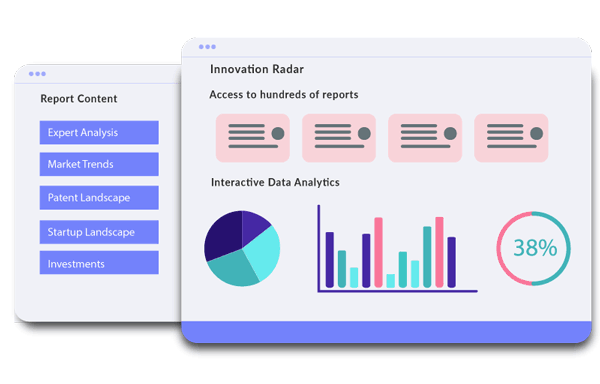 Define data-driven strategies
Connect patent, startup, industry, and market data with expert analysis that drive better R&D and business decisions. Follow technology trends and key players in your industry via fully customizable interactive analytics to boost your innovation efforts.
Boost your portfolio
Access all collaboration features, reports and data from one single location and to improve overall operational efficiency by automating manual processes.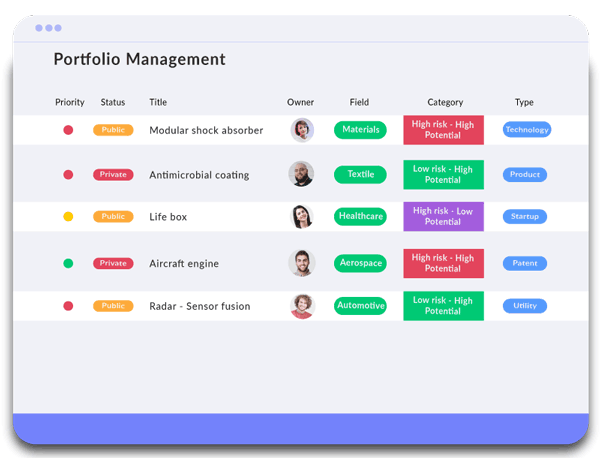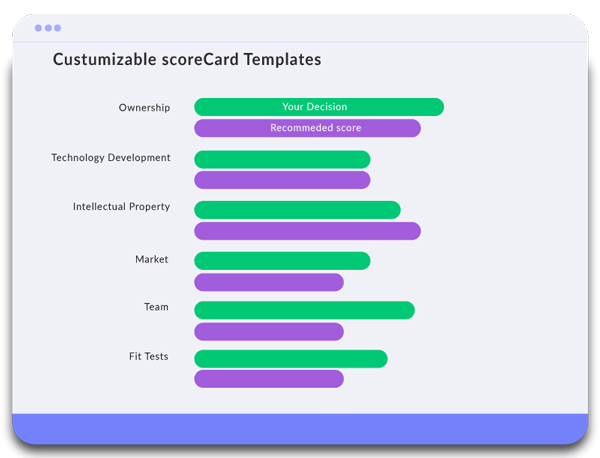 Get a head start with smart evaluation templates
Get started fast with validated evaluation templates - or create your own.
Keep track of all tasks
Tag teammates and community, set alarms and notify your team with your status updates.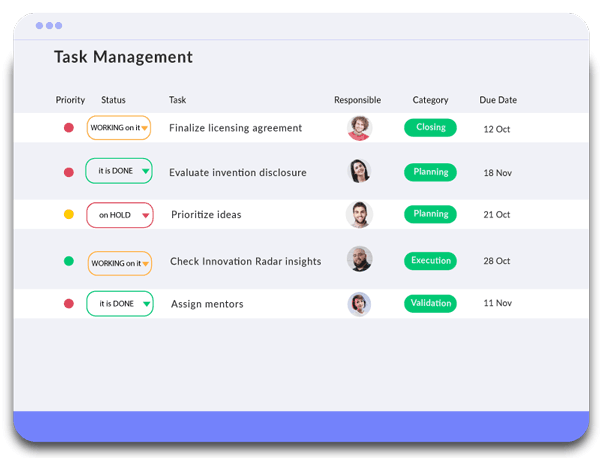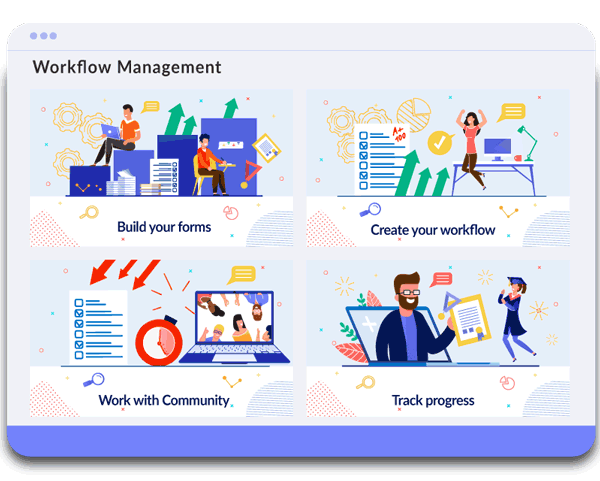 Create custom workflows that fit best to you.
From Ideation to Innovation Programs: Plan projects, refine processes and innovate faster.
Have you met with Digital Mentor?
Mentoring is critical in every workflow. Our intelligent digital mentor infrastructure enables you to design your evaluation process with user activity-based advice and task recommendations. The system helps you normalize your scoring while shortening the teams learning cycle. Our customizable templates will accelerate the integration, optimize your workload and assist you in different use cases, from invention/startup evaluations to innovation program management.